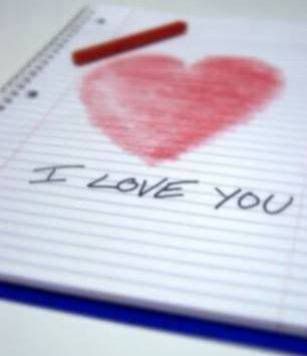 I hate you, but there are some things I love about you.
So far, I feel I've depicted a pretty pessimistic view about accounting and working at the big 4. The intention of this blog was not to bash the CA designation and bash the big 4. It was to provide an unbiased view of true working conditions, free from industry marketing BS. If all I ever did was talk about how bad accounting was and how bad the CA designation was, I am clearly biased myself. Blinded from emotions or something.

With that said, there are some things that I do like, perhaps even love about working at a Big 4 and attaining the CA designation.

Here is my top ten list:

1) The people along the way are the same bright, ambitious people that you are. It's no longer like high school where you stood above the rest. You have equals, and you get to have smart, intellectual discussions.

2) The starting salary is very nice. Don't get me wrong, you do get killed hourly - badly. However, on paper, it is still substantial. Most people who work hourly don't get as many hours as they want. So you might consider yourself lucky in a weird twisted way. Although you make less hourly, you get more hours, so in the end you make more. The sacrifice of leisure.

3) Unassigned time is a freaking vacation. When you are not assigned to an audit, you can come in any time you want to the office, surf the internet, hang out with friends. Basically the dream job. note, this depends on firm and business of firm.

4) It's not that bad during non-busy season. During non-busy season, you may have your occasional 50 hour weeks, but it starts becoming more of a normal 9-5 job. You may even get an occasional friday off.

5) The prestige - Your parents get to brag to their friends that you work at the big 4. You get to brag to their friends about working at the big 4. People on the outside don't really understand what it's like working at the big 4. So they think you have a dream job. Let them think that. The prestige baby.

6) Hot women - The women at the big 4 tend to be very cute and pretty. Don't think you will get to "tap" that. But still, if you're one of the lucky ones, you may be able to put an um.. "intercompany transaction" in them. =)

7) Supplies room - Enough said.

8) Walking down Bay street in a suit. There is no cooler feeling getting off union station, and walking down bay street in a suit. You walk with a little swagger.

9) Free Overtime Dinners - You will get a paid overtime dinner if you work more than 11 hours or so. You get to indulge in swiss chalet, pizza, and swiss chalet.

10) Occasional Great travel - Sometimes if you're lucky, you get to go to a really cool place that you wanted to go on Firms money. Most of the time, you won't get to explore much of that place. Still being in a change in environment is pretty cool.

There you have it, the optimistic post of the blog! Hope you enjoyed that.